Garmin Edge 530 Sensor Bundle
SKU:

010-02060-10

UPC:

753759207199

Condition:

New

Brand:

Garmin

Condition:

New
Free shipping over $50 in the United States

Shop now and pay later with Klarna

MBS family points with every purchase

Easy 30 days exchanges and returns

We are a click away for you! Chat now

Price excludes any applicable VAT, duties and custom import fees for international orders
Performance GPS Cycling Computer with Mapping
Dynamic performance monitoring provides insights on your VO2 max, recovery, training load focus, heat and altitude acclimation, nutrition, hydration and more¹
Cycling safety features² include new bike alarm, group messaging and tracking, incident detection and compatibility with Varia™ rearview radar and lights so you can see and be seen
Includes routable Garmin Cycle Map with popularity routing — which helps you ride like a local — plus off-course recalculation and back to start; mountain biking model has integrated Trailforks data, including trail difficulty ratings
Customize with free apps, widgets and data fields from the Connect IQ™ Store
MTB dynamics track jump count, jump distance and hang time as well as Grit, a measure of the ride's difficulty, and Flow, which tracks the smoothness of your descent so you have a score to beat next time
Battery life: up to 20 hours with GPS; extendable up to 40 hours with the optional Garmin Charge™ power pack or in battery save mode
Who cares that the Edge 530 cycling computer offers dynamic performance monitoring and insights to help you improve? You do. So, whether you're a podium finisher, Kona qualifier, gravel grinder, straight-shaven, urban pedaler, dirt ball or somewhere in between, Edge 530 is ready to roll as your new riding partner.
Take Your Training to the Next Level
Edge 530 goes beyond data collection — providing dynamic performance insights that can help you beat your best. See how your body is holding up in different environments with heat and altitude acclimation¹. Get in-ride notifications when it's time to hydrate or eat. See if your most recent training was balanced in terms of endurance, threshold and high-intensity efforts. When paired with compatible sensors, Edge 530 now displays your power curve, comparing your ride effort to your previous weeks and months. No matter where you train, you can sync structured workouts from TrainingPeaks® and our online fitness community, Garmin Connect™, right to your Edge. You can also view your upcoming training for the week and launch into the relevant workout seamlessly when required.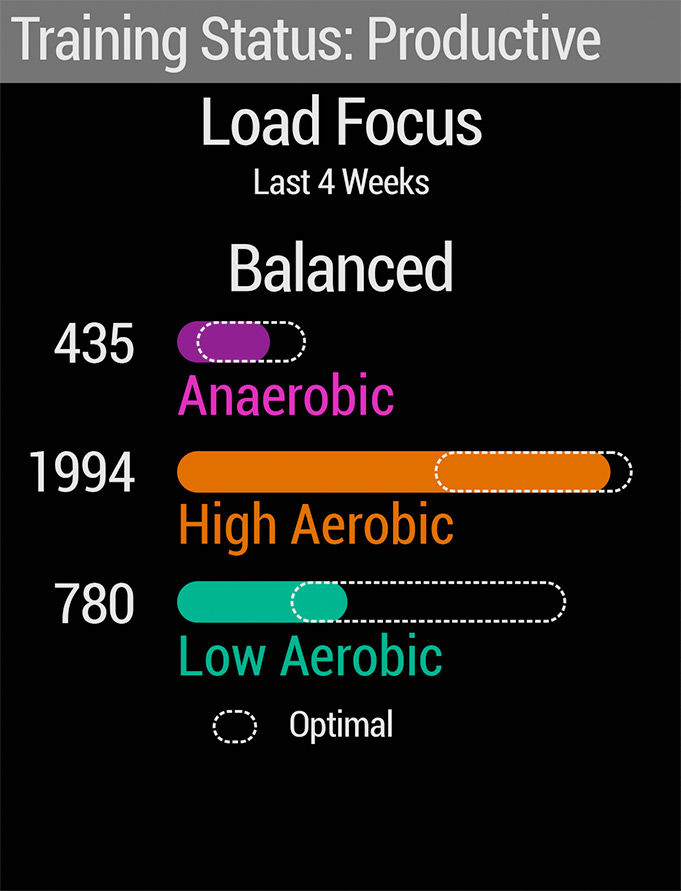 Ride with Confidence
Whether you're training with riding buddies or commuting to work, your Edge 530 device takes safety seriously. It allows for group messaging and tracking, so you can stay in touch when you get separated from the pack². It also has incident detection, which automatically sends your location to emergency contacts if it detects an incident. For even more awareness, pair Edge 530 with our Varia rearview radar and lights so you can see and be seen. And the new PIN-protected bike alarm will notify you on your smartphone if your bike is moved while you're inside getting water or making a pit stop.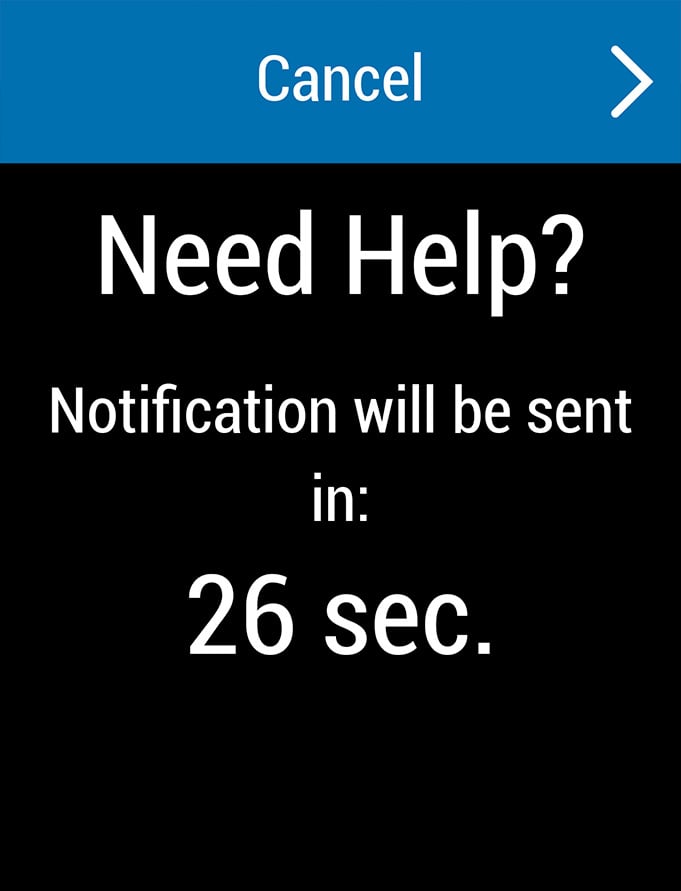 Navigate Every Turn
Edge 530 is preloaded with the Garmin Cycle Map, including turn-by-turn directions and navigation alerts that notify you of upcoming turns. To help you ride like a local, popularity routing chooses from the roads and trails most traveled by fellow cyclists. And Edge 530 is smart enough to guide you back to the route — or back to start — if you deviate from it or decide to head home early. And with route calculation speeds 2 times faster than previous models, you'll spend more time riding, not waiting around.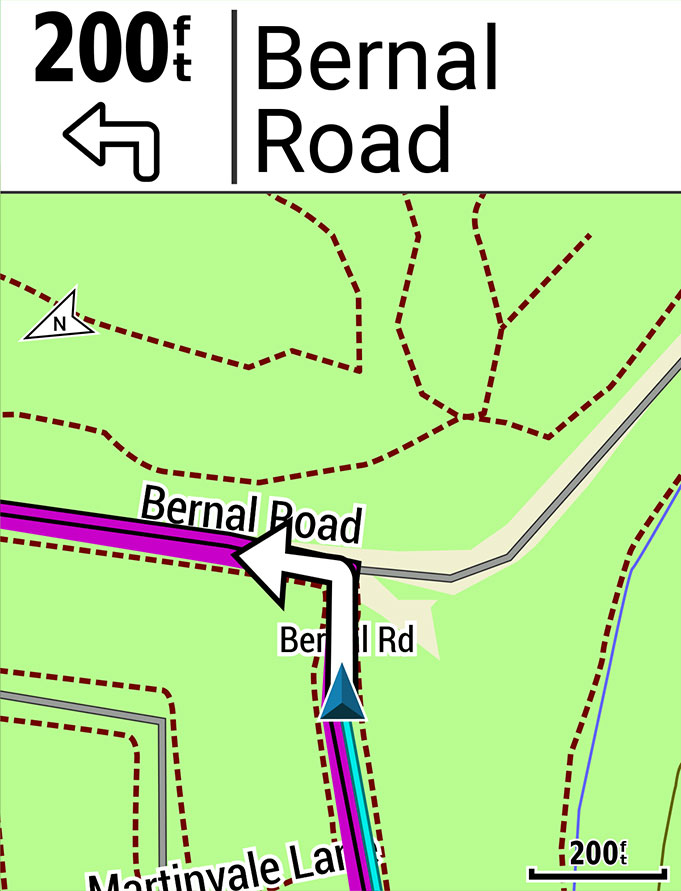 Tame the Trails
When you need a change of scenery, Edge 530 is your go-to guide for mountain biking. Start by downloading the free Trailforks app from our Connect IQ Store, and then unlock the Trailforks map content on your Edge. Featuring trails from more than 80 countries, Trailforks includes the best, most up-to-date information, including trail conditions, heatmaps and more. And when you stop mid-ride, the new Forksight mode automatically displays upcoming forks in the trail and gives you context by showing where you are within a trail network. During the ride, Edge 530 tracks the epic details with new mountain biking metrics such as jump count, jump distance and hang time. Other mountain biking features include Grit, which rates the difficulty of a ride using GPS, elevation and accelerometer data, and Flow, which measures how smoothly you descend a trail so you have a score to beat next time.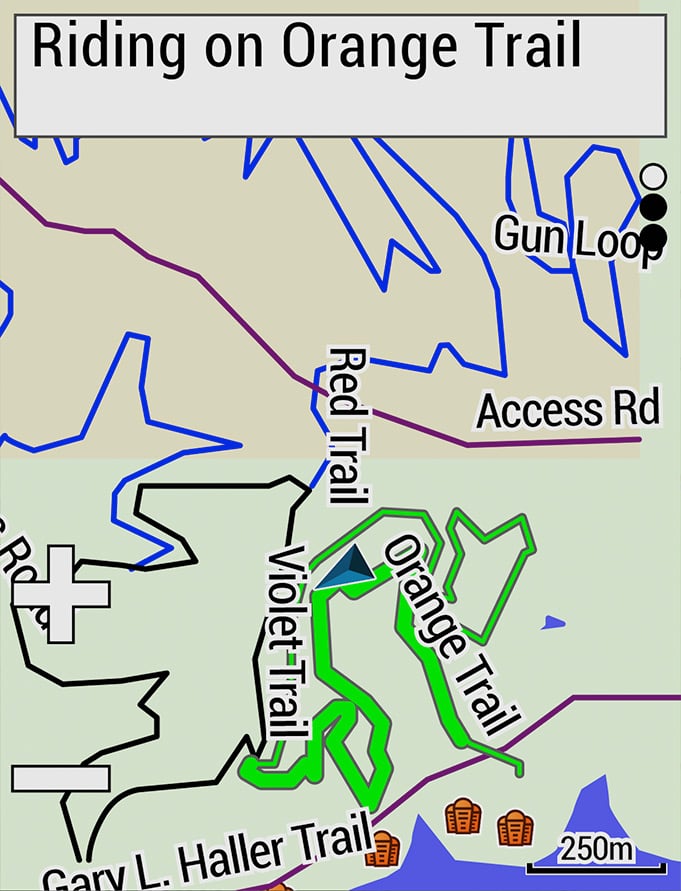 Climb Like a Pro
Climbing can become your secret weapon with Edge 530 and the new ClimbPro feature. It automatically shows the remaining ascent and grade when you're climbing while following a route or course. This shows you how much you have left to suffer, helping you gauge your effort over the remainder of your ride.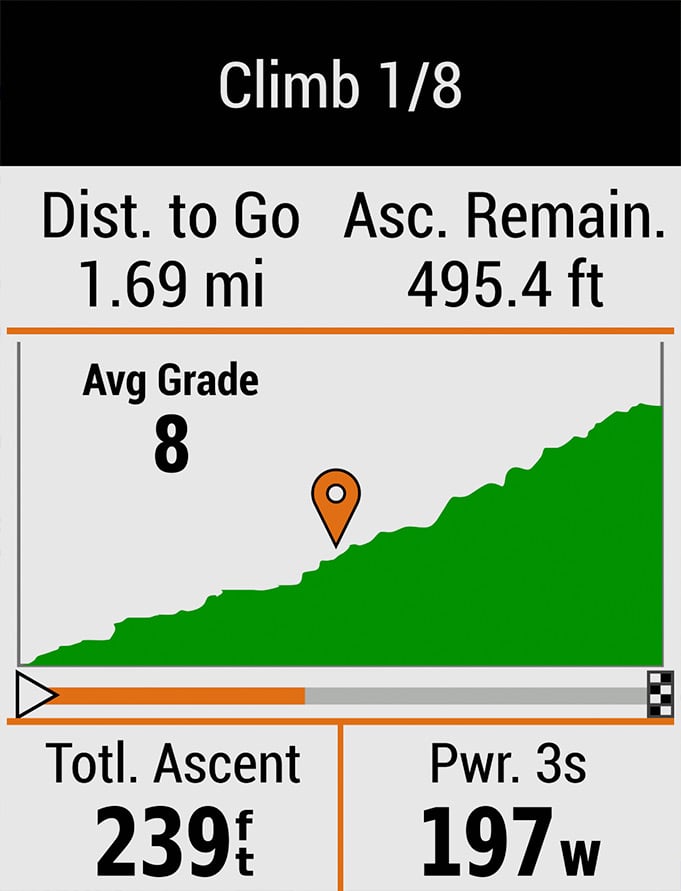 SHIMANO STEPS eBike System
Pair a compatible Edge cycling computer with a supported SHIMANO STEPS eBike system, and receive a dedicated eBike status screen, data fields and support for system status and warning messages. In addition to Edge metrics — such as time, distance and speed — you can also view your assist level, gear position, battery life and remaining range during a ride.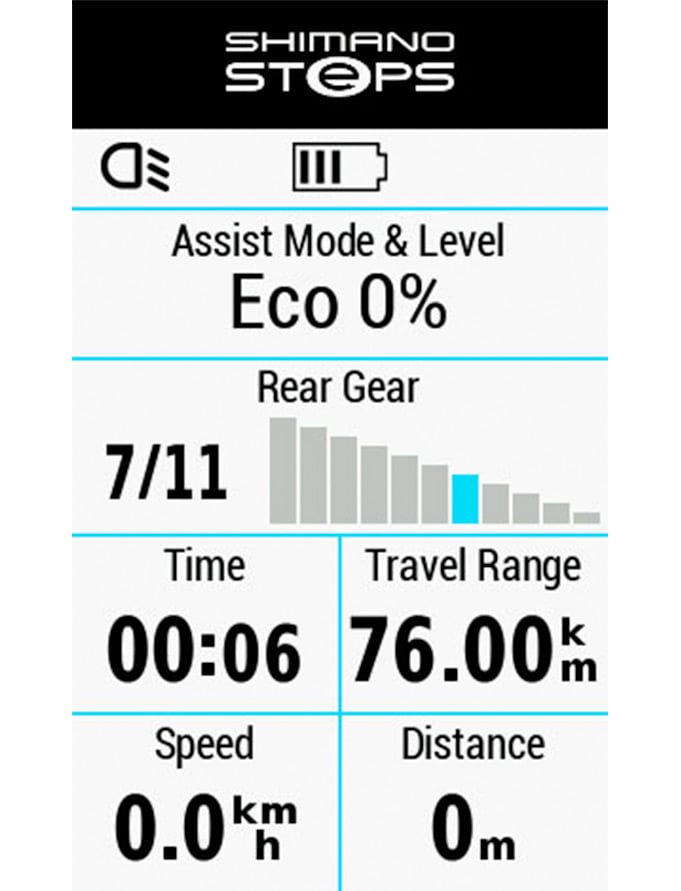 Customize Your Device
Only Garmin lets you customize your device with free apps, widgets and data fields from the Connect IQ Store. Apps such as the AccuWeather MinuteCast let you know when the rain will stop so you can determine the ideal time slot for your ride. And if you plan your rides on sites such as Strava, Komoot or Wikiloc, download those apps so you can have your favorite routes imported directly to your Edge. Or if you're looking for a nearby café or bike shop, use the Yelp app to download their locations, and route directly to them on your Edge device.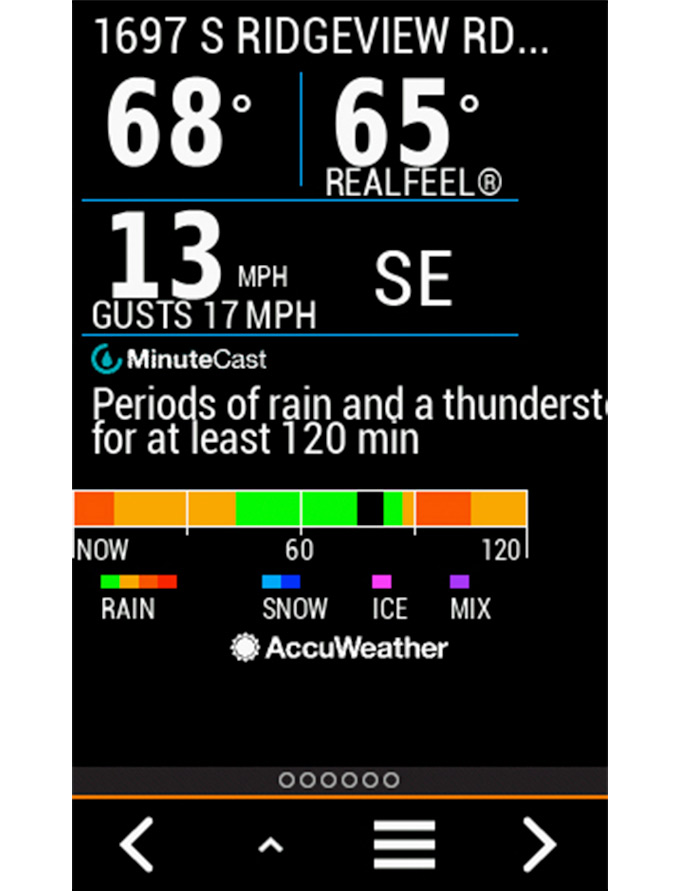 General

Physical dimensions
1.9" x 3.2" x 0.8" (50 x 82 x 20 mm)
Display size
1.4" x 1.9" (35.0 x 47.0 mm); 2.3" diagonal
Display resolution
246 x 322 pixels
Weight

2.8 oz (78 g)

Battery
rechargeable lithium-ion
Battery life
20 hours (typical)
Water rating
IPX7
Color display
High-sensitivity receiver
Maps & Memory

Ability to add maps
Basemap
Waypoints/favorites/locations
200
Routes
100
History
up to 200 hours
Sensors

GPS
GLONASS
Barometric altimeter
Daily Smart Features

Smart notifications
VIRB® Camera Remote
Training, Planning and Analysis Features

Customizable data pages
Auto Pause®
Interval training
Advanced workouts
Auto Lap®
V02 max
Virtual Partner
Auto scroll
Cycling Features

Courses
Time/distance alerts (triggers alarm when you reach goal)
Cycle Map (routable cycling-specific street map)
Compatible with Vector™ (power meter)
Power meter compatible (displays power data from compatible third-party ANT+™-enabled power meters)
Garmin Connect™

Garmin Connect™ compatible (online community where you analyze, categorize and share data)
Automatic sync (automatically transfers data to Garmin Connect)
Additional

Additional

Alerts (triggers alarm when you reach time, distance, HR, calories goals): yes
Compatible with Varia™ bike radar and lights: yes
LiveTrack: yes
Advanced performance and power analysis, including new Time in Zone, FTP tracking, cycling-specific VO2 and recovery and cycling dynamics
Bike trainer profile for compatible Turbo trainer data display and control
On-device segment compatibility for dynamic and engaging in-ride competition
Operating temperature: -20°C to +55°C
Connected features via a smartphone: yes
Integration with Shimano Di2 electronic shifting: yes
Weather alerts: yes

¹ Advanced workouts require a Garmin Connect account
| | |
| --- | --- |
| Hardware | |
| Size | 1.9" x 3.2" x 0.8" (50 x 82 x 20 mm) |
| Weight | 2.7 oz (75.8 g) |
| Display type | 2.6" color |
| Display resolution | 246 x 322 pixels |
| GPS/GLONASS/Galileo | yes |
| Altimeter | yes |
| Ambient light sensor | yes |
| Battery life | 20 hours (typical) |
| Integrated In-ride power capable | yes |
| ANT+™/BLUETOOTH®/Wi-Fi® | ANT+, BLUETOOTH, BLE, Wi-fi |
| Sensor compatibility | ANT+, BLE |
| Water rating | IPX7 |
| Performance and Ride Monitoring Features | |
| Data customization | yes |
| Auto Pause/Lap/Scroll | yes |
| Alerts | yes |
| Personal records | yes |
| VO2/Recovery | yes |
| Physiological measurements | yes (including training load, balance) |
| Power compatible | yes |
| Advanced power analysis | yes |
| MTB dynamics | yes |
| Electronic shifting compatible. | yes |
| Indoor trainer controls compatible | yes |
| Advanced workouts | yes |
| Segments | yes |
| ClimbPro | yes |
| Extended display | yes |
| Navigation Features | |
| Maps | Garmin Cycle Map |
| Integrated TrailForks content | yes |
| Ability to add maps | internal memory only |
| Course compatible | yes |
| Popularity routing | yes |
| Turn-by-Turn navigation | yes |
| On-device recalculation | yes |
| On-device Back to Start calculation. | yes |
| Awareness and Connected Features | |
| LiveTrack | yes |
| GroupTrack | yes |
| Rider to rider messaging | yes |
| Incident detection | yes |
| Assistance | yes |
| Weather | yes |
| Smart notifications | yes |
| Varia™ compatibility | yes |
| VIRB® controls | yes |
| Auto activity upload | yes |
| Connect IQ™ | yes |
| Audio prompts | yes |
| Battery save mode | yes |
| Bike alarm/Find My Edge® | yes |
| Device-to-device transfer | yes |
Sensor Bundle
Edge 530
Standard mount
Flush out-front mount
Speed sensor
Cadence sensor
Heart rate monitor
Tether
USB cable
Documentation
Specifications Here (Custom Fields)
Size Charts (if available)
Shipping, returns and exchanges
Products warranty
Extend
PROCESSING TIMES
Bikes
Approximately 5-7 days total
Wheels & Frames
1-2 business days (Wheels sold without accessories or installation)
Small Parts
1-2 business days
---
DOMESTIC SHIPPING POLICY
Shipment processing time
All orders are processed within 1-2 business days.
Orders placed after 5pm Friday and on weekends will be processed the following Monday. Orders placed on holidays will be processed the following business day.
Shipping rates and delivery estimates
Once your order has been processed, please allow for 2-3 business days for it to be shipped.
Shipment to P.O. boxes or APO/FPO addresses
Please note we do not currently ship to P.O. boxes or APO/FPO Addresses.
Shipment confirmation and order tracking
Once your order has shipped you will receive a shipment confirmation and order tracking email.
---
RETURN POLICY
We want you to be beyond happy with your purchase from My Bike Shop! So most bikes, wheels and gear we sell are backed by our 30-Day Satisfaction Guarantee. We're able to offer this because every bike must meet our rigorous and meticulous 72-Point Inspection before being sold and shipped, and all wheels and gear must meet specific certification standards as well prior to shipping. If for any reason you're not satisfied with your item(s), just let us know and we'll make it right or take it back. It's that simple. We aim to please, but if the item(s) and our service do not meet your expectations or work out otherwise, just ship it back our way for a refund (certain fees may apply).
All orders are covered by the MBS 30-Day satisfaction Guarantee, but in some cases there are re-stocking fees associated with the cancellation or return of an order. Please review the following guidelines as it relates to your order:
Canceled orders of any* item prior to shipping will be refunded 100%.
Items that have been modified in any way (including decal removal) cannot be returned or refunded.
Wheels that have been damaged in any way, or are otherwise now unrideable cannot be returned for a refund, but must go through warranty or crash replacement.
Helmets that have had tags or safety stickers removed, or have been ridden in are not eligible for return.
My Bike Shop cannot be held liable for warranty claims or labor charges carried out by any other business.
Orders for return that have shipped to the customer, are within the 30-Day window and have been installed or used otherwise, can be returned for a refund minus a 15% restocking fee once received back in the MBS warehouse. Return shipping is the responsibility of the customer. MBS will review item(s) once received to verify condition prior to issuing the refund.
Wheel accessory installation fees are non-refundable.
Items that have been damaged from use during the 30 day period are not eligible for return. This includes, but is not limited to: Scratched or dented wheels, scratched or gouged items of any kind, items that have been damaged by improper installation, items with damaged bolts.
Electronics (including, but not limited to activity monitors, GPS-enabled devices, bike trainers, emergency-communication devices, and cameras) that have had their sealing stickers broken, have been removed from the box, turned on, had the screen protector removed (if applicable), used, or otherwise set up for any length of time will incur a 15% restocking fee.
*Soft goods with tags removed, or that have been worn are not eligible for return, and are exempt from this policy.
Custom orders do not apply.
Custom ordered wheels, small parts or soft goods cancelled before receipt of the item(s), are charged a 10% restocking fee. For custom orders of wheels, small parts or soft goods returned unused within the 30-Day Guarantee window, we charge a 15% restocking fee and any shipping fees are at the expense of the customer.
---
CANCELLATION POLICY
As part of our commitment to 100% customer service satisfaction, you receive a no questions asked refund for most unused non-custom bike, wheels and gear purchased directly from My Bike Shop. You don't even have to call.
Once you've purchased with us, you have until you receive a tracking code to cancel. Once the item is shipped, you're covered by a 30-Day Guarantee. For custom ordered wheels, small parts or soft goods cancelled before receipt of the item(s), we charge a 10% restocking fee.
For custom orders of wheels, small parts or soft goods returned unused within the 30-Day Guarantee window, we charge a 15% restocking fee and any shipping fees are at the expense of the customer. Custom ordered complete bike builds completed by MBS require a 15% restocking fee if cancelled prior to shipping or 20% if returned unused within the 30-Day Guarantee window.
Here's how cancelling a My Bike Shop order works:
Search your email for your order confirmation.
At the bottom of that email, click the link to check "Status of your order".
An email will open up, and you'll include your order number (listed in the subject line), and note asking for a cancellation.
Warranties are at the discretion of the manufacturer.
The buyer is responsible for all return shipping costs.
My Bike Shop cannot be held liable for warranty claims or labor charges carried out by any other business.
If a replacement item is purchased by customer for immediate shipping, the transactions will be deemed as unrelated, and the following steps will still have to be followed for the item in question.
---
Warranties are processed in the following manner:
Item is to be returned to MBS with prior approval, and at the buyers expense.
MBS will contact manufacturer to process warranty claim.

If warranty is denied, and it is outside of 30 days no refunds will be processed, and the return shipping is the responsibility of the customer.
If the warranty is denied within 30 days of purchase, the customer will have the option of a refund less 15% restocking fee for the used item per our return policy, or to pay shipping for the return of the item to the customer.

If warranty is approved by the manufacturer, we will follow their protocols to obtain a replacement item.
When the replacement item arrives to MBS, MBS will ship the replacement item to the customer at no additional charge to the customer.
Accident protection offered by Extend
Life happens, so we've got you covered. Protect your product from accidental damage from day one through your chosen coverage term.
Extend plans covers:
Hassle-free replacements at no additional cost
Accidental damage such as breaks and drops
Power surges and electrical failures
Why choose Extend?
Simple claims process
No deductibles
Plans Details & FAQs
Extend's Customer Support
Shop now and pay later with Klarna
We've partnered with Klarna to give you a better shopping experience.
It's smoooth and simple:
Klarna helps you elevate your shopping game. When you choose Klarna at checkout, you'll get the option to shop now and pay later for your purchase. It's shopping the way it should be. Effortless, safe and fun.
4 interest-free payments:
Split your purchase into 4 payments so you can spread the cost of your purchase over time. Enter the credit or debit card of your choice for automatic payments every two weeks. No interest or added fees when you pay on time.
Monthly financing:
Apply for easy monthly financing directly in the checkout. A simple, 2-step application will provide an instant decision. Once you've been approved, you'll receive reminders and can manage your payments directly in the Klarna app. Monthly financing products are offered by WebBank, member FDIC.
---
HOW TO SHOP WITH KLARNA
The best way to shop
See all of your purchases in one place, pay any open balances and much more in the Klarna app. You can also log into your Klarna account at https://app.klarna.com/login. If you need any help, Klarna's Customer Service is there for you.
Safe and secure
Klarna uses the latest safeguards and security to protect your information and prevent unauthorized purchases.
---
We're always here to help!
Don't see your question here? Check out Klarna's full FAQs page. You can reach Klarna anytime at https://www.klarna.com/us/customer-service or by downloading the Klarna app.
What happens if I make a return?
If you need to return part or all of your order, Klarna will issue you with a new statement. Simply follow the retailer's return instructions and make sure to take note of the tracking number. Log into your Klarna account, select "report a return", and we'll pause your statement. As soon as the retailer has processed your return, we will send an adjusted invoice.
There's something wrong with my order. Do I still need to pay for it?
You do not need to pay for goods that are received damaged, broken, or defective. Follow the retailer's dispute instructions and "report a problem" in your Klarna account to pause your statement until the issue is resolved. As soon as the retailer has registered your return, the refund will be processed within 5-7 business days.
I have not received my order. What happens to my statement?
You do not need to pay the statement until you have received your order. Contact the retailer for a delivery update, log into your Klarna account, and "report a problem" to pause your statement until you've received your order.
My statement is incorrect. What should I do?
If your statement does not match your order details, please contact the retailer directly to correct your statement. Log into your Klarna account and "report a problem" to pause your statement until the details have been corrected.
---
ABOUT KLARNA
We're on a mission to reshape shopping, by elevating the entire shopping experience from browsing to owning. We do this by giving you the benefits of convenience, perks and inspiration.
Founded in Stockholm, Sweden, Klarna is one of Europe's fastest-growing companies and a leading alternative payment provider. We have 3,500 employees across 17 countries, and are leading the way for alternative payments by serving 90 million consumers and 250,000 retailer's payment solutions.
About Klarna
Klarna's Customer Support
Give the gift of cycling
My Bike Shop Gift Cards
The My Bike Shop Gift Card unlocks the ultimate gifts for any professional or hobby cyclist and athlete.
From bikes and wheels to apparel and nutrition, redeem from the largest catalog of cycling products in the United States, including rare and exclusive products only found on MyBikeShop.com.
Recipients also enjoy a 14 days risk free returns and exchanges, and comprehensive Customer Support.
Frequently Asked Questions
Stay in the know with MBS
Join our mailing list
Get on the My Bike Shop's list for exclusive deals, expert cycling tips, and training content from Wattage Workshop!
Don't worry — you can unsubscribe whenever you like!
By signing up, you agree to My Bike Shop's Privacy Policy and T&Cs
Note

Components are subject to a change.